Thursday, November 26, 2015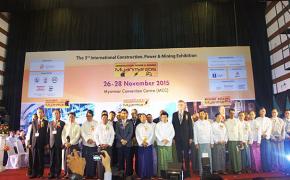 Zeya & Associates Co., Ltd. participated in "International Electric Power & Renewable Energy Exhibition" from 26th Nov 2015 to 28th Nov 2015 at Myanmar Convention Center for the third time as the Platinum Sponsor.  There were 185 local and international companies participated in the exhibition and 3,557 visitors visited.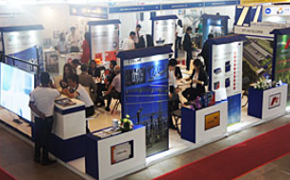 Seven overseas suppliers co-exhibited together with Zeya & Associates Co., Ltd., to showcase some of the product lines such as SF6 Service Carts (Dilo, Germany), Instrument Transformers (Arteche, Spain), Cable Height Meters (Laser Technology, USA), Disconnecting Switches (Coelme, Italy), Testing Equipment (Omicron, Austria), Line Materials (Adarsh, India) and Transformers (Tira Thai, Thailand).